How to use the DC output Follow
DC output allows you to charge your laptop directly from the Omni Ultimates yellow MR30 port. You will need to activate DC output in the menu first to use this feature. This is a more lightweight and battery efficient way to charge your laptop.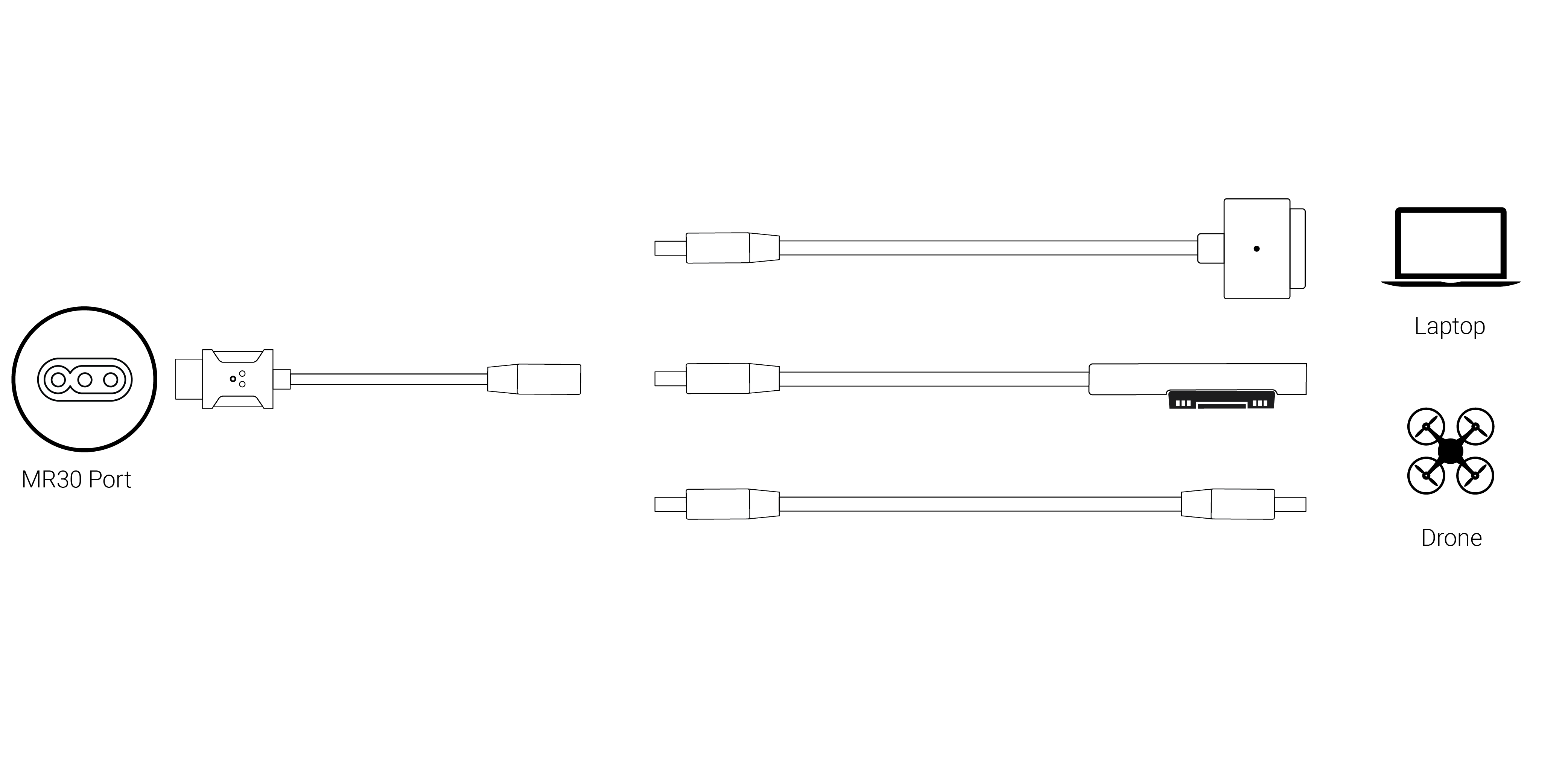 Instructions:
1. First, make sure you know the correct output voltage and amperage to use (WARNING: choose the wrong voltage can harm your device!). If you already know what you are doing, jump to Step 4. Read on if not.
2. To learn the correct DC voltage, find the Tech Specs Label on the AC power adapter(charger) of your device.
3. Find the 'Output' field on the Tech Specs label, this is the correct DC voltage you're looking for.
For example, 13'' MacBook Air: 14.9V, 3A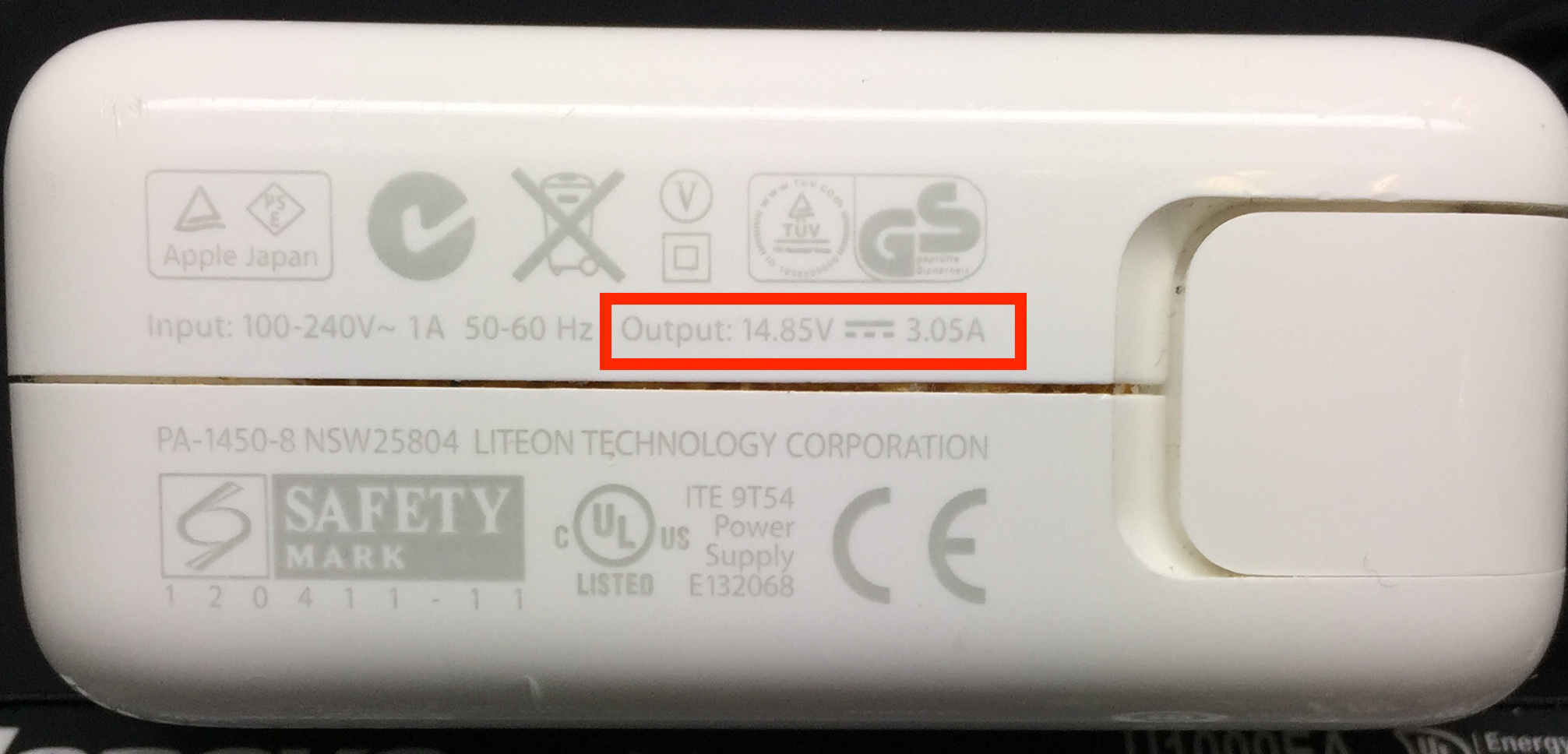 Mid-2015 13'' Retina MacBook Pro: 16.5V 3.7A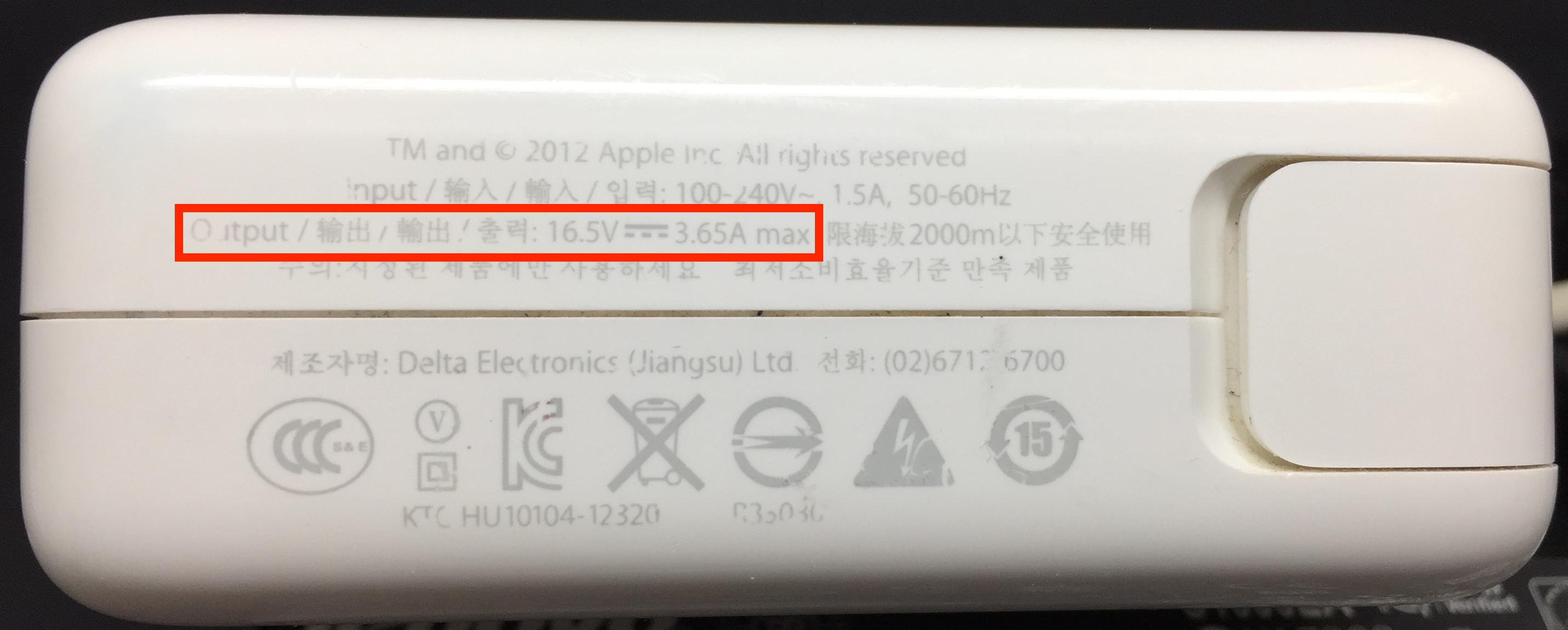 Lenovo ThinkPad X1 Carbon: 20V 2.3A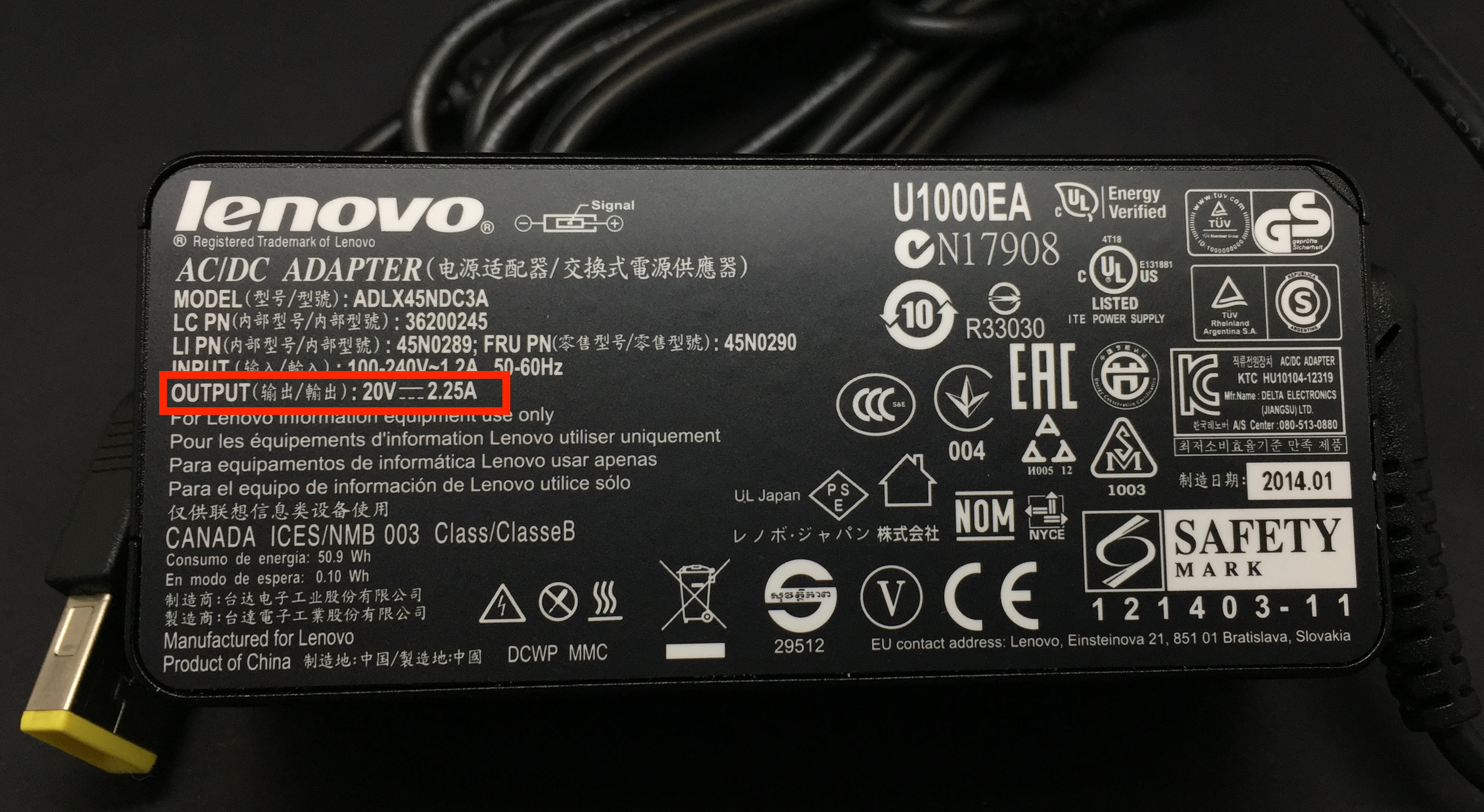 HP Pavilion: 19.5V 3.3A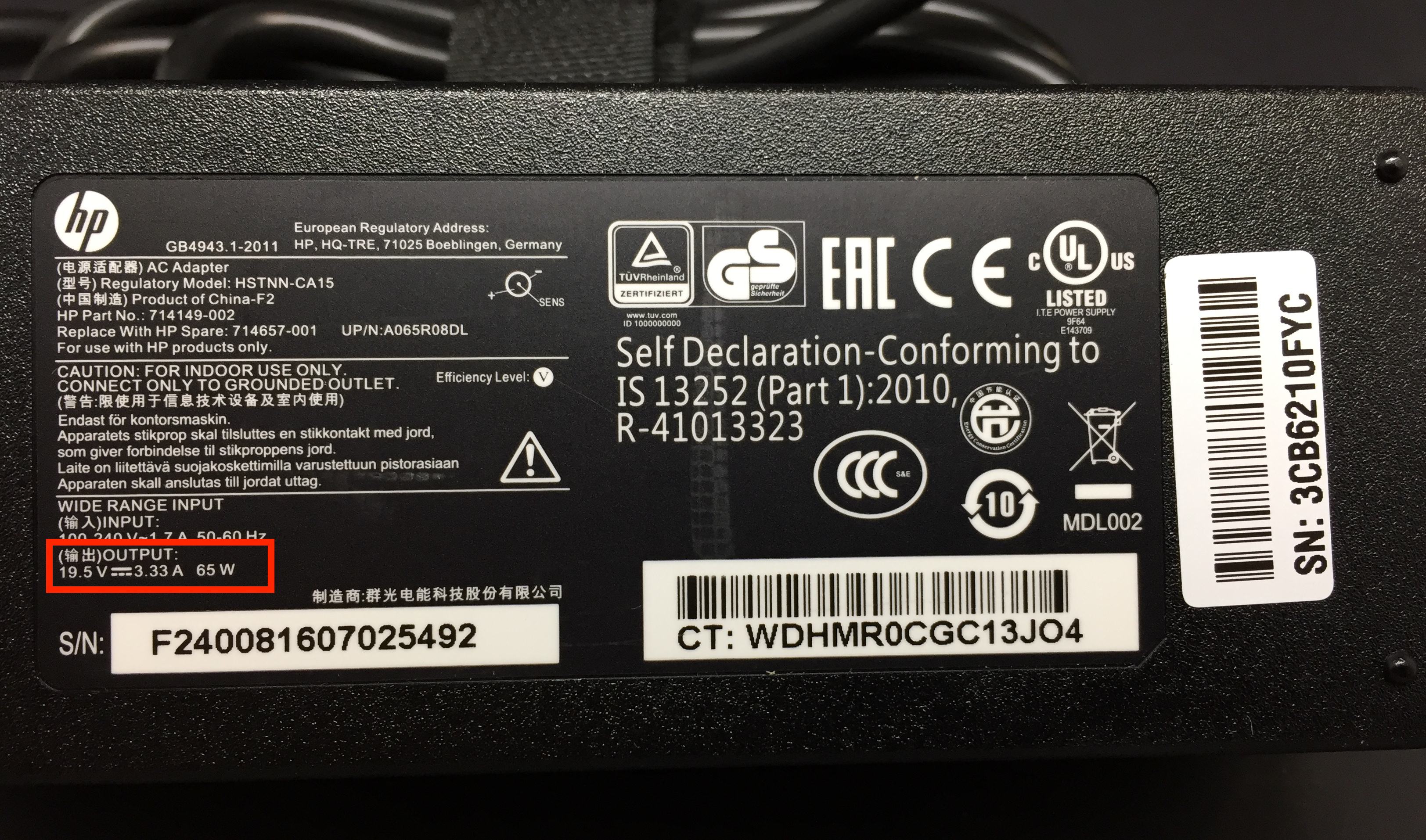 Dell XPS 13: 19.5V 2.3A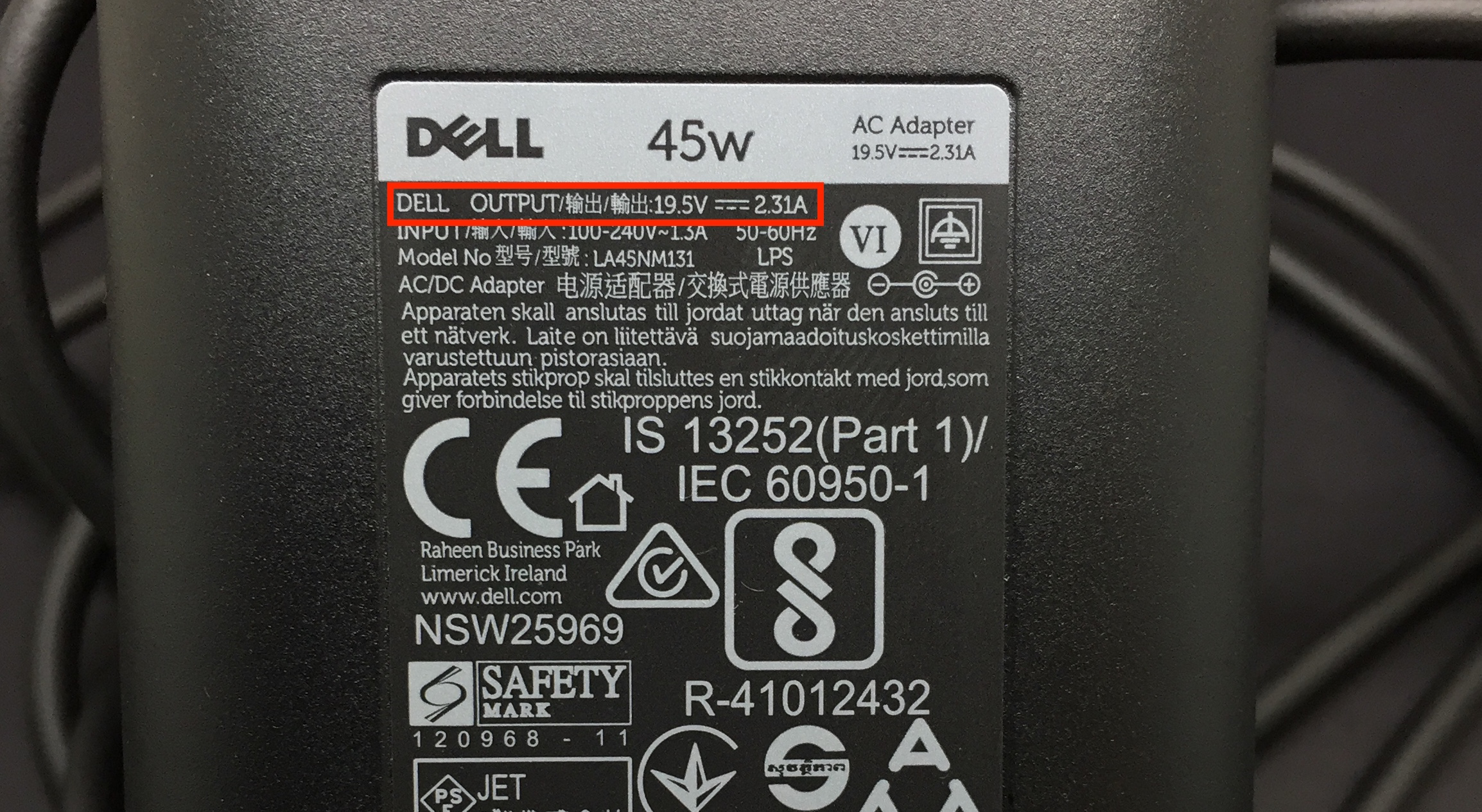 4. Now that you have got the correct output voltage, it's time to set up your Omnicharge: Double press the Power Button entering the menu and choose DC Out
5. Choose DC OUT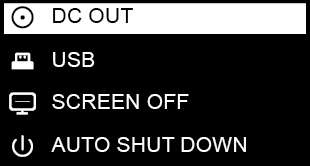 6. Choose the voltage among 4 sets of preset voltages. Confirm the setting by pressing the Power Button.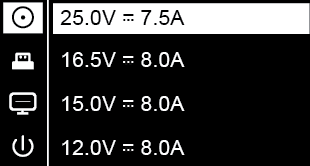 7. Omnicharge keeps 4 sets of preset voltages. To change the preset voltage and amperage, press and hold the power button. Once voltage or amperage selected, use the Move Up / Move Down buttons to change the values.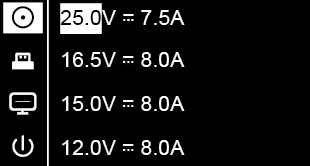 8. Double confirm the voltage. Incorrect setting may harm your device!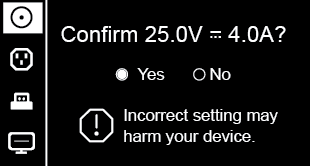 * When changing a DC output voltage higher than 20V to a voltage under 10V, it is recommended that you wait up to 1 min before connecting the DC cable to your device.
9. Exit the menu, you can see the DC icon and the designated voltage on the screen.
10. Now plug and play!