How to use wireless charging Follow
1: Make sure your device supports Qi wireless charging. If not, an extra Qi wireless dongle is required.
Scan the QR code below, and it will show you whether your device supports Qi wireless charging.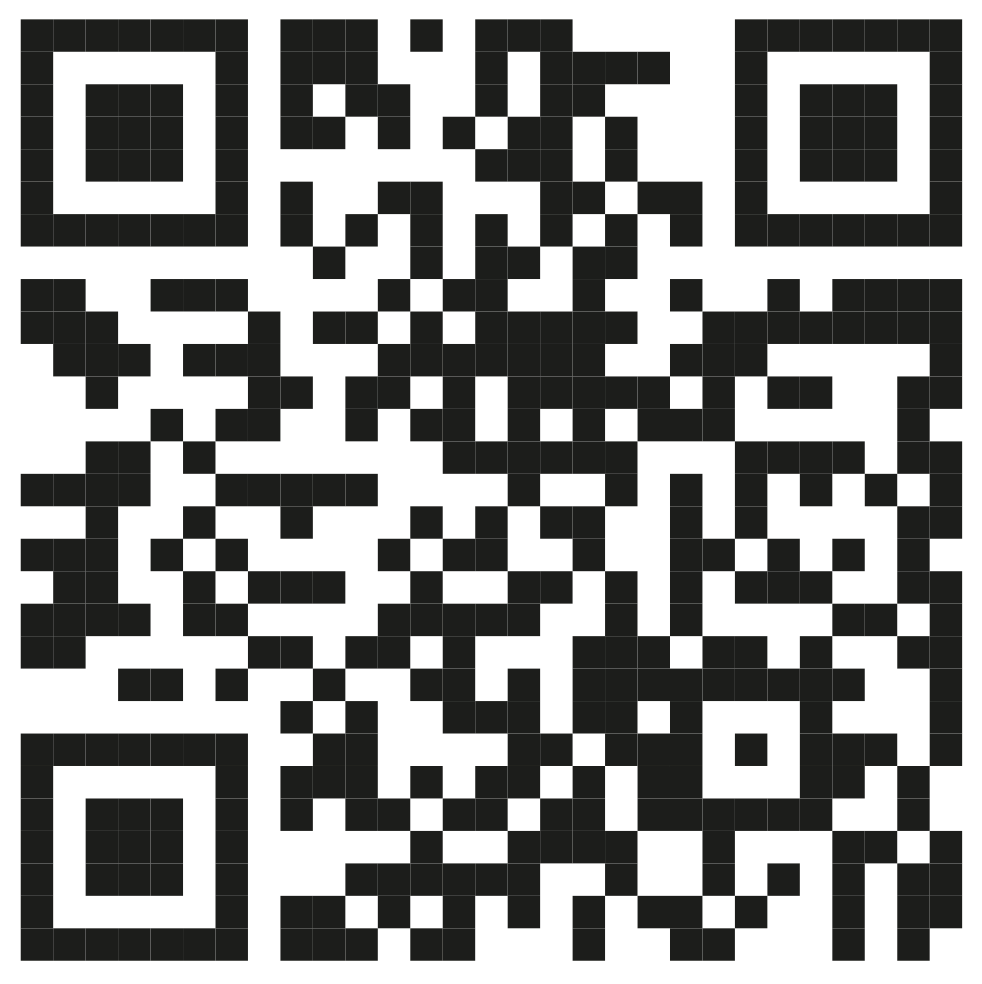 2: Turn ON the USB Output and Wireless Charging
Wireless charging is activated anytime USB-A charging is ON. Remember to press the USB-A button to activate. To turn USB-A on by default, enter the menu and select the USB option.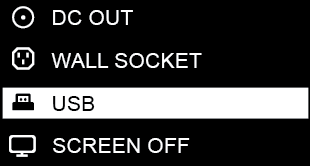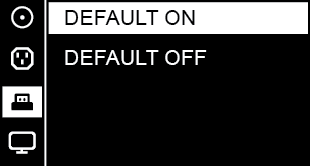 You will see a flashing wireless icon when the phone has been detected.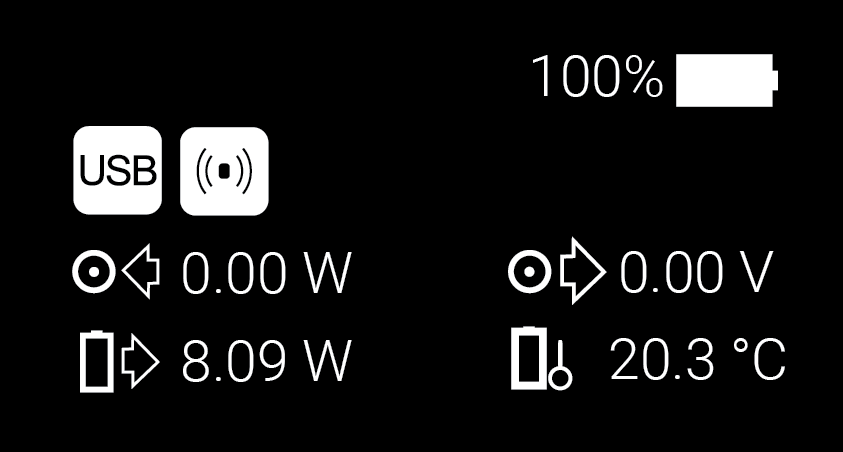 3: Find the optimal charging position.

You know you have found the optimal Qi wireless position when the output power reaches 7 ~ 10 Watts. Please fine-tune your phone's position if it's only charging around 4 Watts or less.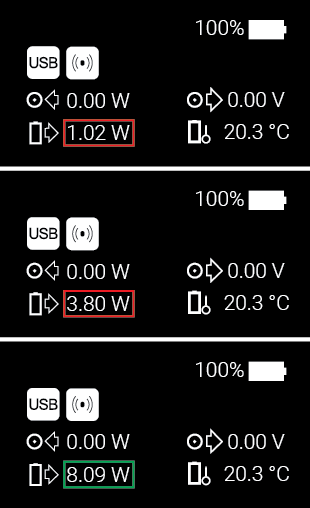 Note:
The optimal charging range varies depending on the size of the receiver coil of your phone.
Some phone models have small receiver coils and can experience sudden interruptions after a few
seconds of charging. This is because of minor alignment deviations between the transmitter and
receiver coil. Please lift up the phone (do not slide), wait a few seconds, and finetune the position until you get a stable wireless charge.