The Omni 20-C can also be used as a USB hub for your USB peripherals. Turn one USB-C port into 3 different ports for your smartphones, flash drives, mouse or cameras.

1. Connect the USB-C/HUB port (on the right side) to a USB-C port on your laptop.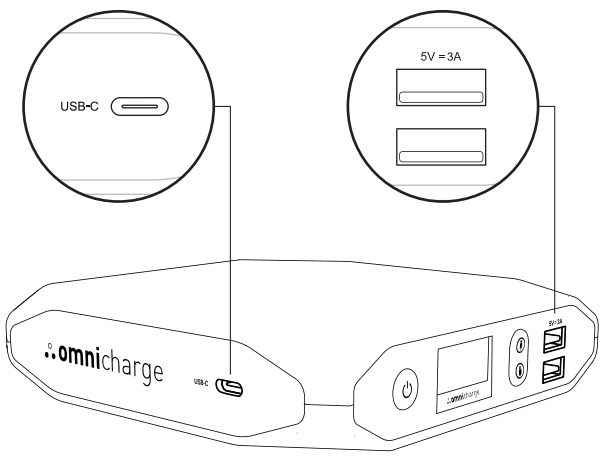 2. Initiate HUB mode by short pressing the HUB button (bottom button), and a HUB icon will appear on the screen. The secondary USB-C port (left side) and the 2 USB-A ports can be used to transfer files from smartphones, flash drives, cameras or other standard USB-A or USB-C devices.